SMO

Services

in Delhi

Subscribe To Our SMO Services Now & multiply your business Fast. Get A Constant Flow of Traffic From All Social Media Channels!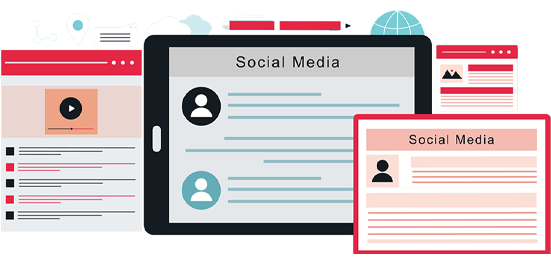 Social media optimization services offered by us in Delhi are a boon for all the business organizations that are headquartered in the city and wish to connect with the targeted audience using different social media channels. We must know very well that many internet-savvy individuals use different social media channels for multiple purposes, such as making posts, sharing images and videos, communicating with distant relatives, updating their status, etc. Business organizations can find a lot of customers on different social media channels and take their business to the next level with little effort. However, generating leads and sales through social media channels is not a child's play, as considered by many individuals. Proper planning and exclusion of social media optimization campaigns are required to achieve the desired results. We provide SMO services in Delhi at affordable prices and promise 5X results in just 90 days or before.
SMO services in Delhi: How do we promote your business on different social media channels?
Call us now for a free consultation and SMO services in Delhi. Quotes Available!
Most Authentic

Digital Marketing

Services
Digital Fruits is the one-stop for best-in-class web design in noida and trusted by more than 600 businesses for inspiring technology-led,
360 degree IT solutions.