SMO

Services

in Noida

Partnership with us and get more business opportunities from different social media channels. Fast results on a low investment.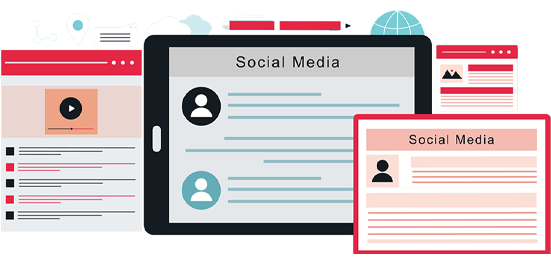 Undoubtedly, different social media channels have become an essential part of digital marketing campaigns. Carefully conducted social media optimization helps business organizations to increase the effectiveness of SEO campaigns, gain more business opportunities, receive more fans and followers and take the digital business to the next level. However, it doesn't happen overnight. One needs to perform groundwork before conducting SMO campaigns. Digital fruits, a leading search engine optimization company in Noida, offers high-quality SMO services at affordable prices. So what are you waiting for? Subscribe to our SMO services today and take your business to the next level in just 90 days or before.
The Free Consultation Is Available For Everyone!
Our SMO experts are always ready to provide more information about social media optimization services. They will immediately respond to your calls and answer your questions and concerns. You must provide accurate information about the requirement for social media optimization services to your brand. Our experts will figure out everything, share a plan of action with you and start promoting your site on different social media channels after receiving your approval. 
SMO Services In Noida: Major Advantages
Fortunately, we receive many requests from different company owners for social media optimization services. It's because our services are different from others, and we provide value to companies. Active cooperation will help you get more business opportunities from various social media channels and promote your brand with little investment.
Call us now for a free consultation and SMO services in Delhi. Quotes Available!
Most Authentic

Digital Marketing

Services
Digital Fruits is the one-stop for best-in-class web design in noida and trusted by more than 600 businesses for inspiring technology-led,
360 degree IT solutions.